Cobol:makes working-life more easier
Printing Better Life!
We care, We better!
Why Choose us?
Foshan Shunde Cobol Industries Co., Ltd has been the leading master manufacturer specialized in the production of printer consumable in China since 1992. With the great reputation in super quality, competitive price and good after-sale service (warranty). Our high quality printer ribbon, ribbon ink, toner cartridge and dot matrix printer are very popular in both foreign and China markets. We are also looking for the OEM or agent companies who like to cooperate with us and authorize us to do consumables. we target to capture a significant share of world market in the field of printer consumable. We are a certified company for ISO9001:2015 and ISO14001:2015. We export products to USA, Mexico, Argentina, Peru, Iran, Malaysia, Africa, UK, India and many countries. With over 29 years experience in printer consumables production line and strict quality control, we believe that we can serve you the best. In 2017, COBOL develops printer ribbon cell-production unit, which is greatly ...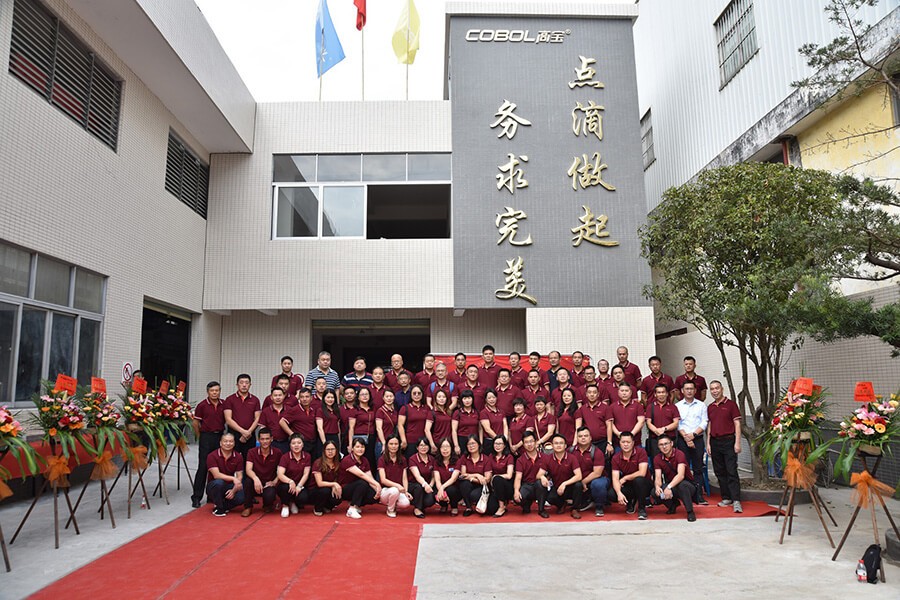 ※ To be guided by professional knowledge and managed by scientific methods;
※ Integrating into the collective with vigorous energy, working in a practical and progressive manner with a positive attitude;
※ Being practical and conscientious, diligent and dedicated to work as a mission and to play the role of a role model;
Details
COBOL worked with USA company, offer customized OEM service, free logo design service and mould develop service

Details

COBOL worked with Indian Company to develop PR2 and PLQ20K mould. Perfect match, exellent service, and free OEM design service

Details

COBOL worked with Iran Company, and authorized them to COBOL executive agent in Iran market

Details
Whether it's office or home, There are printing requirements for laser printers. Don't want to be half busy printing. Don't want to always let the toner cartridge back. While COBOL selenium drum is in the activity. Then stock up your printing equipment!

More

Founded in 1992, COBOL has been deeply involved in the printing consumables industry for 30 years, and has a certain brand awareness in the industry. In the production and operation activities, we have always been law-abiding, honest and trustworthy, and won the title of Guangdong Province's contract abiding and trustworthy enterprise for 17 consecutive years.

More